Multiscale Simulation Methods for Soft Matter Systems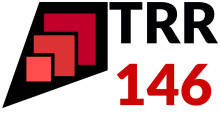 The properties of soft matter – such as liquid crystals, polymers, colloids, membranes – result from a subtle interplay of energy and entropy. Minute changes in the molecular interactions can lead to massive changes in the macroscopic properties of a system. As a consequence, typical soft materials are structured on spatial scales ranging from sub-nanometers to millimeters, and typical time scales of dynamical processes range from sub-picoseconds to minutes or even years. The computer simulation of such systems bears great challenge and is only possible with so-called multiscale techniques.
In the CRC/TRR 146, physicists, chemists, mathematicians, computer scientists, and engineers at Johannes Gutenberg University Mainz, the Max Planck Institute for Polymer Research in Mainz, and TU Darmstadt join forces to work together on some of the most pressing problems in multiscale modelling of soft matter. Among other things, the goal is to develop novel multiscale concepts for the simulation of transport and nonequilibrium phenomena, the rigorous mathematical analysis of established multiscale algorithms – in order to enable systematic improvements –, or the design of adaptive models that allow to dynamically assign coarse-grained and high-resolution regions in a simulation. Particle-based coarse-grained models from physics and chemistry are combined with continuum models from mathematics and engineering to advance the field as a whole.
The ultimate vision is to reach a state where multiscale techniques can be used quasi routinely for simulating "real world applications" that involve complex equilibrium and non-equilibrium processes in soft materials.
Link to project website